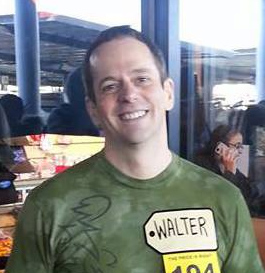 Attending a recent taping of The Price Is Right!
Web Development Since 1995
Living in Western North Carolina, I am a software developer with an electrical engineering degree (BSEE). I started my career with IBM working on microprocessor technologies. Since 1995, I have worked independently under my own firm to consult with many diverse companies on various software solutions.
Airplanes, Boxing and Hounds!
My dedication to client work comes from my enthusiasm in life. Early on, I logged over 1,000 hours of pilot time in single-engine airplanes and gliders while traveling solo across the US with a bicycle. I then shifted into First Responder work, both volunteer and paid. Over the past 15 years, I have become a student, teacher and mentor in the arts of boxing and Muay Thai.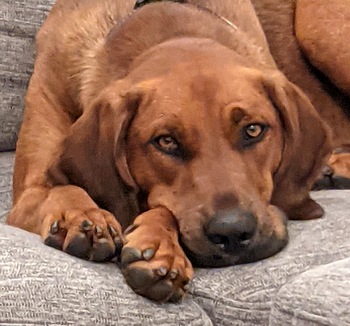 Hounddog Cory!
Today, my heart goes out to the rescue Redbone Coonhounds that I love, support and help thrive as re-homed hounds with—in their case—a difficult hunting-dog past.
My clients sometimes hear them howling behind me!
My Web Programming Services
I build websites—typically back-end administrative sites—under a variety of programming languages:
PHP for wide adoption of client API libraries, and scallable object-oriented programming.
CFML and Java for complex task-intensive websites, where parallel processing is utalized for speedy results of complex relational data.
C++ for hardware solutions including my current work with LoRaWAN animal tracking.
In support, I have developed a broad knowledge of Microsoft SQL Server (and SQL Agent) with, in one case, a SQL procedures as a front-end web search that comprising over 10,000 lines of code, utilizing in-memory tables, Common Table Expressions (for recursive, or self-refences to data) and transactional rollbacks (for an auction with snipe bidding, as an example). I also program with PostgreSQL, MySQL and InfluxDB.
I have expansive kowledge of integration to Keap (formally Infusionsoft) via API programming, including building Keap applications that interface with Google Calendars, Google Docs & Sheets and Google Drives, as well as Keap integarion with GoToWebinars.
My Web Hosting Services
I focus primarly on dedicated hardware colocation solutions, but also host containers on Amazon Web Services and DigitalOcean. I work with high-end (redundant) Cisco firewalls for security when hosting colocated servers.
Mostly I host for clients on Ubuntu utalizing Apache, NGINX, Lucee, and/or Tomcat. In some cases I host on Windows Server with IIS.
Day-in and day-out since 1995, I have been responsible for the up-time of one or more colocated servers without a break!